Increase Profits with Graphic Design.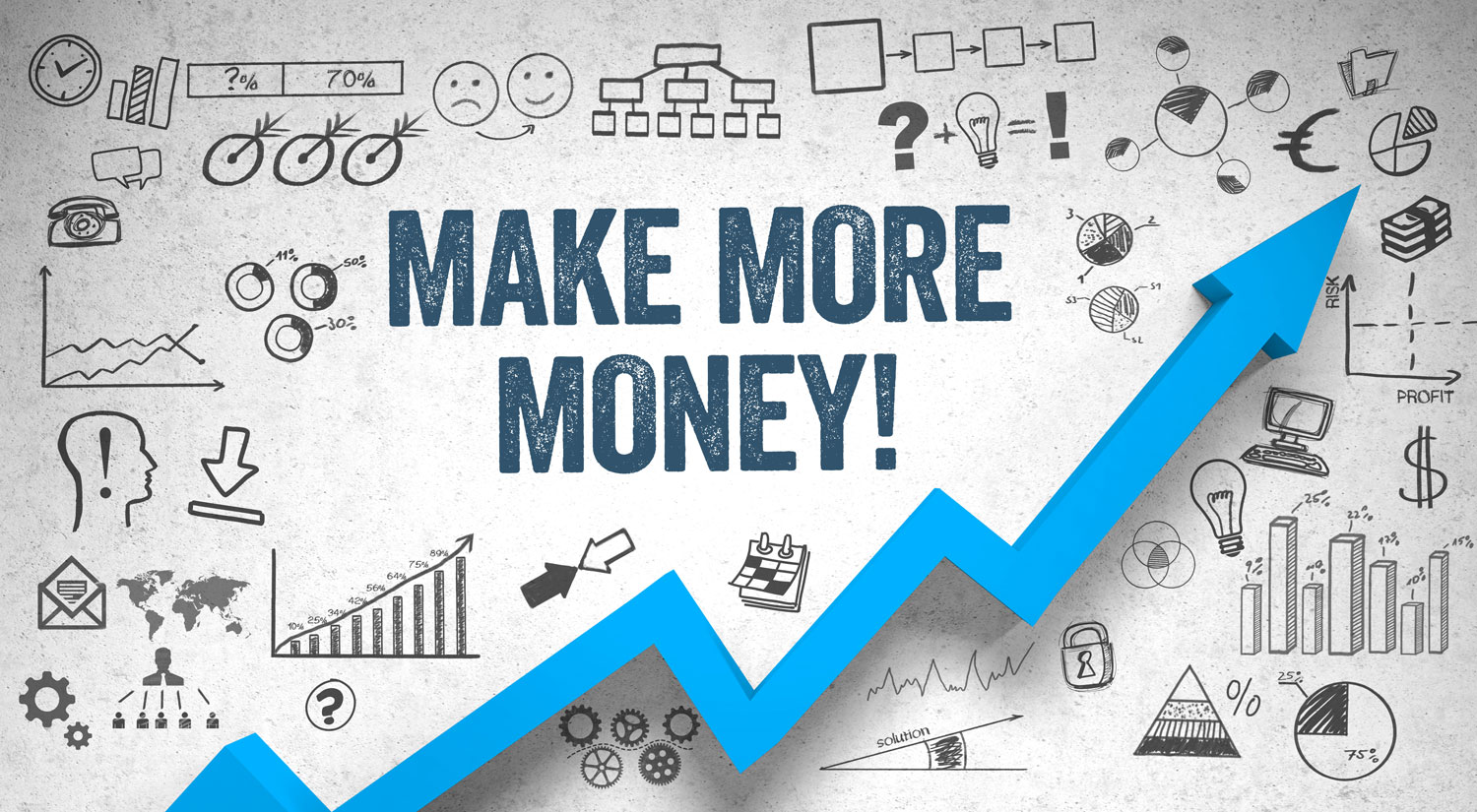 Would you like to make more money doing what you do? Unless you have a rare allergy to financial success, the answer is probably "yes." Business owners are always looking for new ways to increase revenue and maximize profits. You can diversify the services you offer, you can cut down on waste, you can even lay off an employee or two if you absolutely must; but there's one very effective investment that will help you make more money for your services: graphic design.
Professional graphic design can help you make more money for your services.
Many small business startups jump right in doing their thing without paying much attention to their branding or marketing design. They're great at what they do, but may not be great at making the business look great. The business might struggle because, from the outside, people can't easily understand what the business does, or worse, it doesn't look like the business has its act together. This is where a graphic designer can really help you make more money for your services.
To attract customers, especially to a new business that isn't known by many people yet, it needs to have an appealing and effective brand working full-time. The business owners may be putting in sixty or seventy hours a week, but their brand might not be working nearly as hard as they are. Strong brand design communicates effectively with potential customers, and draws them in. Great marketing design will not only tell them what the business does, but why it's the best choice for their money. If you can seal the deal before you even have to personally interact with the customer, your life just got a lot easier.
Graphic design attracts customers to your business, communicates your business identity, and delivers an appealing customer experience the whole way through.
Graphic design will help your business in a a number of ways:
Making appealing first impressions
Nurturing ongoing brand recognition
Setting high expectations
Educating potential customers about your services
Getting customers excited about what you can do for them
Giving customers confidence that you're worth the money
Dress for Success!
Job hunters and corporate ladder climbers have probably heard the saying that goes "dress for the job you want…" This also applies to small businesses and solopreneurs. They need to look like the kind of business they want to be, to charge the kind of fees they want to earn. Their customers need to have confidence that the purchase they're about to make will be money well-spent. The business needs to instill that confidence at every point of interaction with those customers. Professionally designed branding and marketing will not only help build the trust necessary to win customers, but also to justify the fees a business charges.
Think about it from the customer's perspective: Imagine you're looking to hire a company to replace your home's roof. You will probably interview a few local roofers and get estimates before you make a decision on which to go with. Of course the cost is going to be a major factor, but there's more to the decision, right?
Your home is probably the biggest investment of your life, and you're about to place a great deal of trust in a company to treat it with care, and do the job right. Are you going to hire the one that looks like a sketchy, half-baked operation, even if it's the cheapest? With such an important part of your life on the line, you probably don't mind paying more, as long as you believe you're going to get lasting quality for your money. That's where a professional graphic designer can really help a business.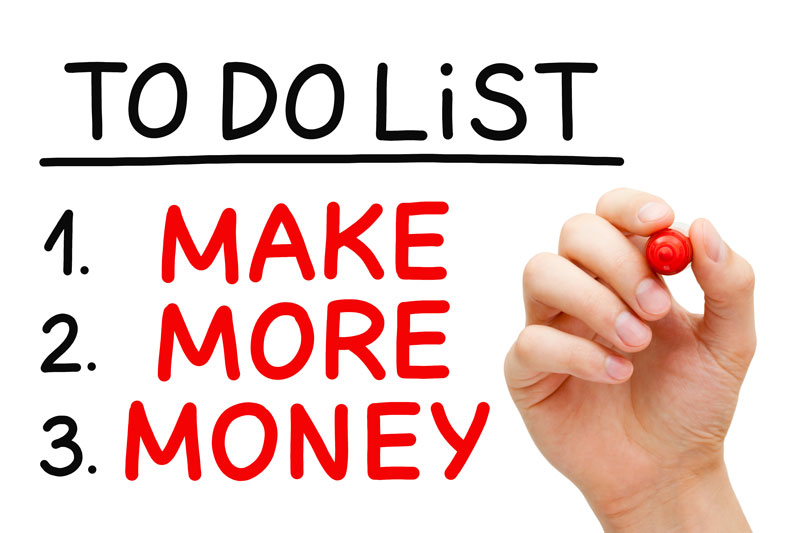 Graphic Design Isn't a Money-Saver, It's a Money-Maker.
A company that looks cheap will have trouble justifying a premium fee for its services. When a company looks like an established, stable entity with experience, its customers are more willing to pay for their services. When the company looks like a high-class operation with resources and expertise, those customers are willing to pay even more, because they expect to get more for their money. It's all about perceived value, and graphic design is all about crafting a perception that will make more money for your services.
A professional graphic designer can provide a uniquely crafted brand package to outfit your business with everything it needs to make a winning impression on your customers. It starts with the logo, and stand-bys like business cards and brochures, but it also includes storefront signage, vehicle graphics, the company website, and even the shirt on your back. When these elements all work together to send a message of quality, customers will have no objection to paying your asking price.
Hiring a professional graphic designer is one of the best investments you can make to ensure your business' success, because it can help you make more money for your services. The long-term profit potential will be well worth the short-term cost.
Charles River Creative is always ready to help your business reach its goals. Contact us today to talk about how we can strengthen your business together.
Contact Charles River Creative Today.