Website Basics for Business Owners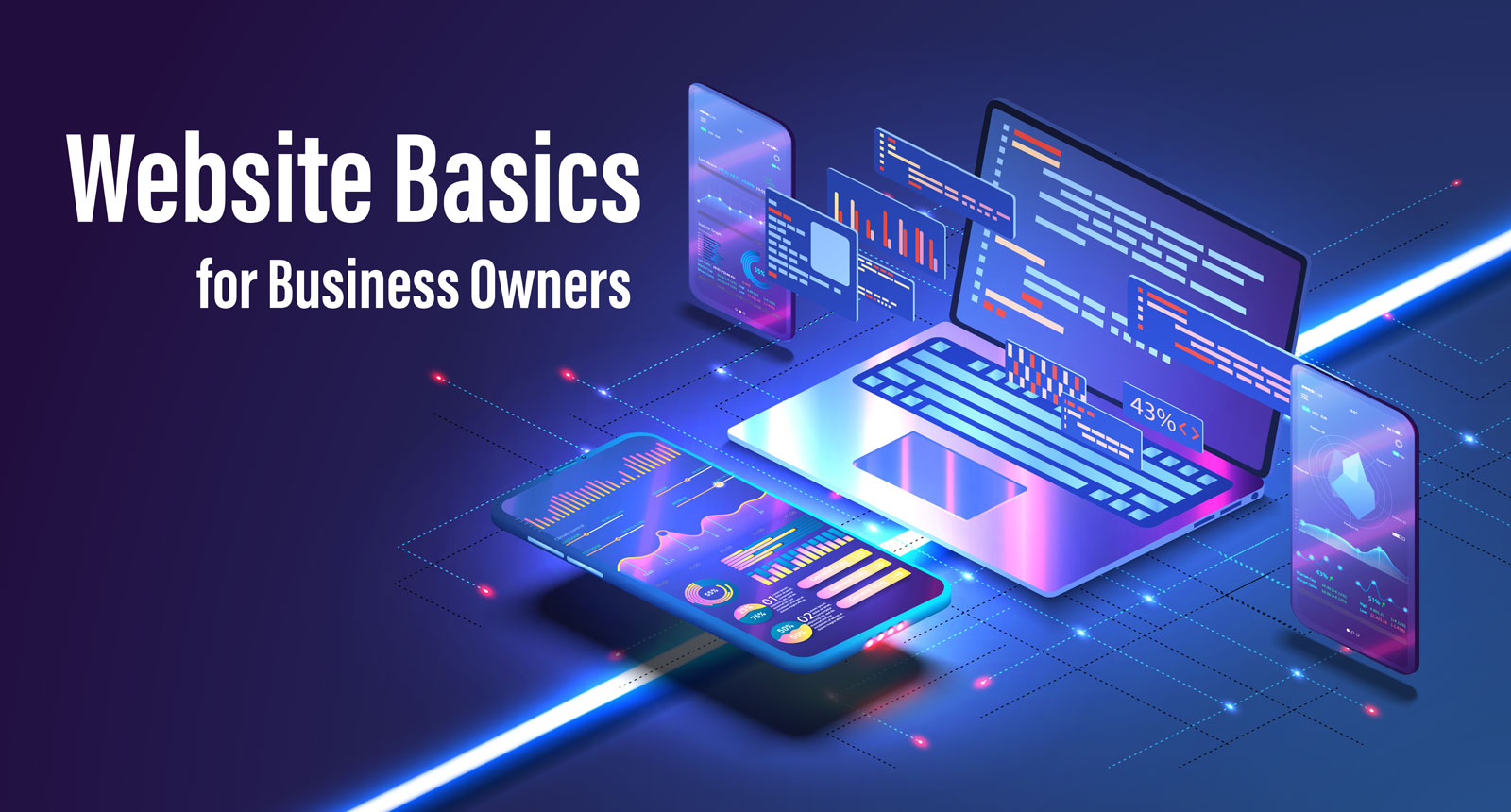 The Big Three: Domain Names, Web Hosting & Websites
The internet is a major part of life for many of us. For the younger among us, it's been there all their lives. It's easy to take for granted that the internet just works. We just turn our device on and there it is. Many of us may not appreciate that publishing a website can be quite complicated, even some of us who already have a website of our own.
In this day and age, most business owners have a website for their business, but many rely on others to establish and manage it for them. If you want to publish a website yourself, there are three basic things you need to have covered. Each one is vital, and if you're not a web expert, it can be easy to confuse them. Even if you have a professional website designer running your website for you, as the business owner you should have a handle on these. Here are a few website basics for business owners:
There are three basic, vital elements of any website:
A

Domain Name

– How your website is found and remembered
A

Web Host

– Where your website lives and works
The actual

Website

itself – The code, files and content visitors see
A Domain Name, your website's handle
If you've visited any dot.com, dot.net, or dot.anything, you've used a domain name. Domain names are web addresses, also known as URLs (universal resource locators). Technically, a website can work with just an IP address (204.128.192.10 for instance). That's fine for the techies out there, but while computers do everything with numbers behind the scenes, domain names give us humans an easy way to find our way around the world wide web. For this website, charlesrivercreative.com is the domain name.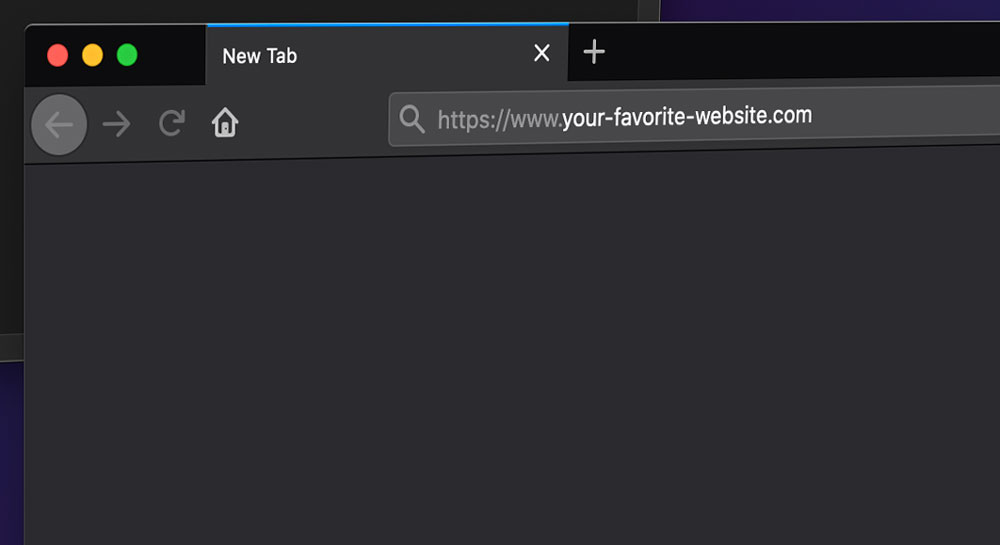 Domain names must be registered. You can do this at many registrars on the web, like GoDaddy.com, Register.com and Domain.com to name just a few. First, you search to see if your desired domain name is available for registration. This has become more frustrating as the years have progressed, because more and more people, businesses, and organizations want their own website, and they've been gobbling up all the good dot.coms.
To help relieve the problem, the Internet Corporation for Assigned Names and Numbers (ICANN) keeps coming out with new Top-level Domains (TLDs). TLDs like .net, .org, .biz and more have been around a long time, but they're always coming out with new ones like .blog, .store, and .fund. These new TLDs help free up some of the desirable domain names for use again, but also add implied specific functions to their websites. For instance, www.something.blog suggests a website is a blog, so you know before you visit what you might be in for.
If you like it, then you oughtta put a ring on it.
Domain name registration requires some commitment. Registrations can be for any length of time you can afford, usually at least one year. If you want to keep your registration, you'll have to renew it eventually. They can also be transferred to a new registrar, in the event that you're unhappy with your current registrar for any reason. It's important to keep your login credentials for your chosen registrar, so you don't lose the ability to manage and renew the domain. If you fail to renew, and the registration lapses, it can be expensive to re-instate; or worse, you risk someone else grabbing it as soon as it becomes available. Then not only are you out of luck for using it again, you have no control over what the new owner does with it. Your loyal customers who visit your business' website regularly could be confused, shocked, or offended by what they find on the new owner's website.
One last bit about domains, don't fall for domain scams! You might get mail that looks a lot like a bill for domain name renewal, but if you look carefully it'll say "this is not a bill" on there somewhere. They're counting on you hastily assuming it's the real deal and sending in the form and the payment, which moves your registration to their service. This could be very expensive, and very difficult to cancel. All you have to do is remember your real registrar's name, and your login credentials. Then, if there's ever a question, you can go straight to the source and check your domain status. Often one of these domain scams show up claiming it's time to renew, but the domain is actually safely registered for several more years!
A Web Host, like your website's landlord.
If you're going to publish a website, the files and code have to live somewhere on the web. The domain name you're using has to have somewhere to send visitors when they call it up. You need a web server (a computer connected to the world wide web to serve pages to visitors) that can answer the call. This is provided by a Web Host.
Your web host is sort of like your landlord. If you open a brick-and-mortar shop, you'll probably lease space somewhere. This gives you a business address, and a shop in which to operate and do business. A web host leases you space on a web server for your website to operate and do business. You can buy monthly or yearly plans, and these plans often come with email accounts and other web features.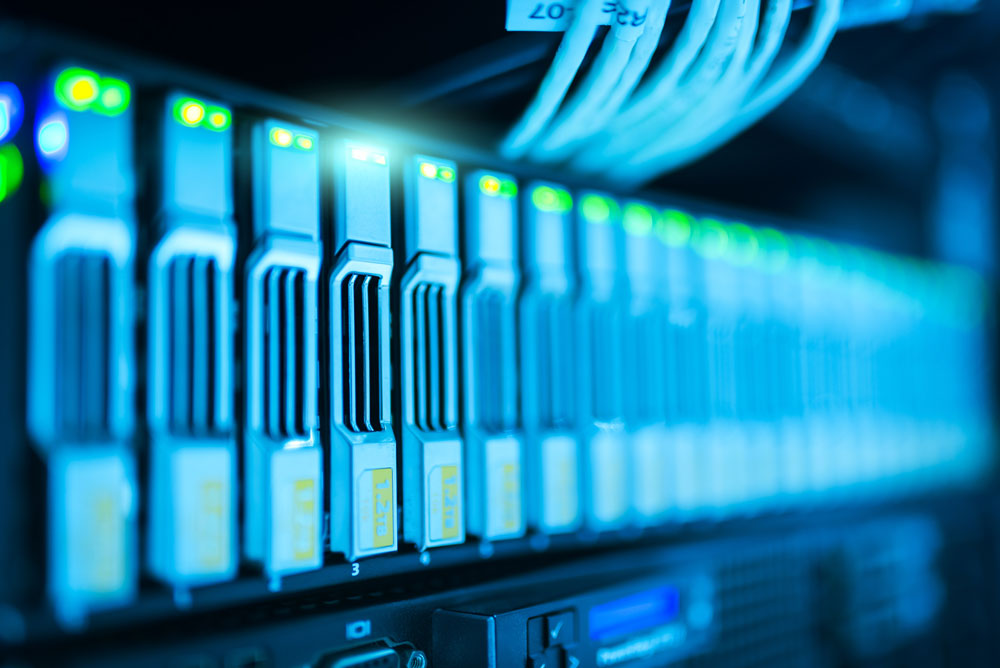 Shop around for the web host that's right for you.
There are many web hosts of varying qualities and price ranges. I'm not going to make any recommendations here, just do your homework, or ask someone knowledgeable to do it for you, before you choose your web host. Some offer good performance for low cost, others cost a lot for more performance and features than your website may need, and still others may be cheap and unreliable.
The big concerns when choosing a web host are uptime and speed. Uptime is how reliable the service is. Does your website actually appear when you visit, or do you get "This site can't be reached." Good web hosting providers have very high uptime because they have loads of redundant equipment. There's no 100% solution, because we're still talking about computers here, but over 99% uptime is important. Speed is also important. How long do visitors have to wait for pages to load? If it's more than a few seconds, you're probably losing visitors, and that means losing customers!
It's also helpful to know what kind of a website you want before buying web hosting. WordPress websites work best on hosting designed for wordpress. e-commerce sites can vary from small shops to huge online catalogs, and there are e-commerce hosting solutions to suit each kind. If you want to do it yourself, many web hosts offer do-it-yourself web builders.
A Website, the reason you got into this in the first place.
Once a dot.com sends a visitor to the right web server, there needs to be something there for them to see, right? That's the next thing you need: the actual website. By now hopefully you've realized that a domain name and a website are not the same thing. The domain name is just the web address that sends the visitor to the right web server where the website files are. Once they arrive, everything they see and interact with is the actual website.
A website is essentially a whole lot of code and electronic files that are displayed by a web browser (like Google Chrome, Apple Safari, or Mozilla Firefox). Websites typically start with a home page, and then have any number of additional pages, even thousands. The website is where all the communication, creativity and functionality happens. It's all the juicy goodness a hungry web surfer desires.
A website can be just one landing page, if that's all you need to get your message across; or it can be a massive, sprawling labyrinth of links and pages with a virtually endless reservoir of content. It's all a matter of your –or your business'– individual needs, and your ability (and stamina) to create. A professional website designer can really help the busy business owner that has no time to work on the company website.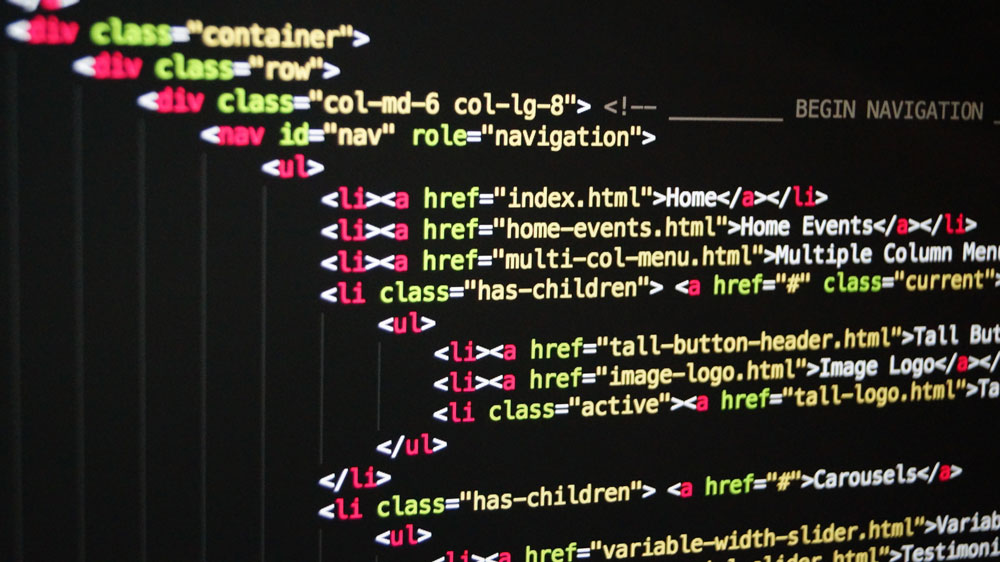 Web Server Musical Chairs
A website can exist at any dot.com the publisher chooses. I could have this website on charlesrivercreative.com today, and next week I could change it to charlesriver.blog if I want. Think of like this: have any of your friends ever changed their phone number? If so, you had to start using that new number to reach them, but it's the same person on the other end. It's the same with a domain name and website. The domain name is just how you connect.
There are a number of ways to publish a website. The "traditional" way, if there is such a thing as tradition on the world wide web, is building web pages with HTML (Hypertext Markup Language). – Fun Fact: HTML and HotMail are not the same thing either! – HTML is a coding language that browsers translate into the pretty visual presentation you see when you visit a website. There are other ways to build a website, using other coding languages like JavaScript, PHP, and ASP. Then there are publishing platforms and content management systems (CMS) like WordPress and Drupal. There are also hybrid platforms that have their website builder integrated with their hosting platform, like Shopify, SquareSpace and Wix.
Some publishing methods offer different features and functionality, but most visitors won't know which one you're using. No matter which method you choose to publish a website, the delivery to the viewer is more or less the same, because web browsers all do pretty much the same thing.
The Big Three
These three elements are the essential parts to any website. You can acquire them each separately, or often you can get all three in a package deal. If you get them separately, it's important to remember that each must be maintained separately. Renewing your web hosting with HostGator doesn't save your domain name from lapsing if it's registered separately on NameCheap. You could end up with a website nobody can find because the domain name doesn't work any more. The opposite can happen too. Let your hosting expire, and your domain name will send visitors to nothing. Either way looks bad for your business!
Contact information can change over time, and you must be sure to keep your contact info current with your domain registrar and your web host. You should also keep frequent backup copies of your website in case disaster strikes and you lose your web hosting account, or some troublemaker hacks your website, and you need to delete the whole thing and replace it with a clean copy.
There are more things to consider when publishing a website, like SSL Certificates, CDNs, Subdomains… it can be quite a lot to learn and manage. You can do it yourself if you have the time and energy, or you can trust a professional website designer to manage it on your behalf. Charles River Creative is here if you want help. We'll help pick the right domain name, fit you to an appropriate hosting plan, and we'll design an effective website for you too. Contact us today to talk about your website plans.
Contact Charles River Creative Today.